From the junction of Hwy 63 and Hwy 9. Take Hwy 9
Mammoth Spring,Mammoth Spring,Mammoth Spring
United Country-Cozort Realty, Inc.
United Country- Cozort Realty, INC.
Copyright © 2020 Southern Missouri Regional MLS, LLC (SOMO). All rights reserved. All information provided by the listing agent/broker is deemed reliable but is not guaranteed and should be independently verified.
Beautiful farm in the heart of the Ozarks. Currently a working cattle farm with several fenced off sections for grazing. Active Piney Creek runs through the back 160 acres, there are 3 ponds and a couple of beautiful building sights with panoramic views. About 86 acres cleared for grazing and fenced off in sections and the outer perimeter is fully fenced. There is an old house on the property that has a private well. This is a must see is you are looking for land already set up to be a successful farm.
La Pastorella Bistro And B&B
(870) 625-3000
355 Main St Mammoth Spring, AR 72554
Ozark Heritage Mall
(870) 625-7303
305 Main Mammoth Spring, AR 72554
The Spring Dipper
(870) 625-1000
746 Hwy 63 S Mammoth Spring, AR 72554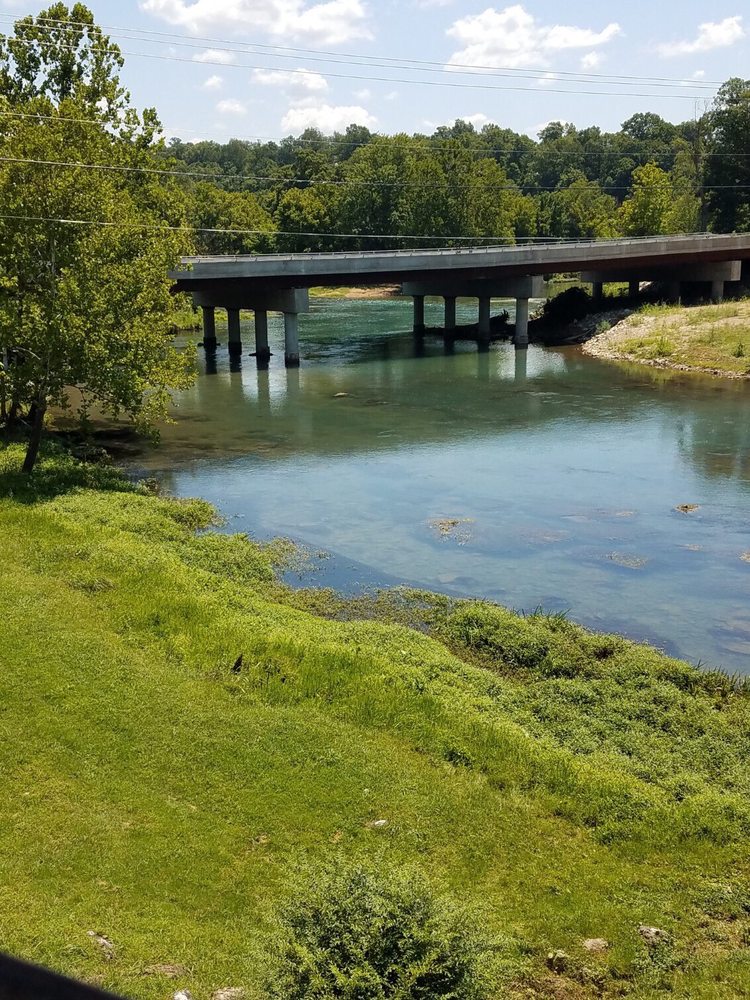 Wood's Riverbend Restaurant
(870) 625-9357
80 Main St Mammoth Spring, AR 72554
Fred's Fish House
215 Main St Mammoth Spring, AR 72554
Southfork Resort
(870) 895-2803
7230 Highway 289 N Mammoth Spring, AR 72554
Dairy Queen Grill & Chill
(417) 264-2138
101 S State Route 19 Thayer, MO 65791
Dorsey And Wanda's Stateline Restaurant
(417) 264-7303
US Highway 63 Thayer, MO 65791
Log Cabin Antiques
(870) 625-7510
404 Highway 63 S Mammoth Spring, AR 72554
Riverview Motel
(870) 625-3218
423 S Highway 63 Mammoth Spring, AR 72554
Dairy Queen
(870) 895-4333
261 Highway 62 E Salem, AR 72576
Subway
(870) 625-7302
438 Hwy 63 S Mammoth Spring, AR 72554
State Line Restaurant
(417) 264-7303
63 S Highway Rte 1 Thayer, MO 65791
Shorty's Rib Shack
746 Hwy 63 S Mammoth Spring, AR 72576
Carrie's Diner
(870) 625-0150
746 Unit Hwy 63 S Ste 3 Mammoth Spring, AR 72554
El Charro
(417) 264-3013
210 Risner St Thayer, MO 65791
McDonald's
(417) 264-2712
200 E Walnut Thayer, MO 65791
Riverside Resort Campground & Canoe Rental
(870) 625-7501
2154 Weatherstone Rd Mammoth Spring, AR 72554
Stiles Discount Grocery
(870) 895-4800
5872 Hwy 62 E Salem, AR 72576
Carol's Lakeview Restaurant
(870) 257-3595
200 Iroquois Dr Cherokee Village, AR 72529
More
Price $512,000
000 Pleasant Valley Road, Mammoth Spring, Arkansas 72554
Bedrooms :

0

Bathrooms :

0

Square Footage:

0 Sqft
Property Type :
Lots and land
PropertySubType :
Acreage