From Alton, take P hwy west. Turn left onto countr
United Country-Cozort Realty, Inc.
United Country- Cozort Realty, INC.
Copyright © 2020 Southern Missouri Regional MLS, LLC (SOMO). All rights reserved. All information provided by the listing agent/broker is deemed reliable but is not guaranteed and should be independently verified.
Experience the Ozarks on this pristine 5 +/- acres hobby farm in Koshkonong, MO. Property is fenced and cross-fenced. Land lays flat and grows a lot of grass. Property has a large barn with several stalls for livestock and storage. Home has been updated with several neat features and it really shows. 3 beds 1 bath with barn lumber, tin, and new carpet complete the farmhouse style look. Home has a new metal roof and the siding is in great shape. Property also has another outbuilding and a garden area. Home sits within 15 minutes of Alton, MO and 25-30 minutes to West Plains. Experience the natural beauty of the Ozarks within an easy drive to the Eleven Point River, Spring River and the Mark Twain National Forest. Plus, the farm is surrounded by two large farms! Enjoy the peace and quiet of country life with this turnkey hobby farming operation.
State Line Restaurant
(417) 264-7303
63 S Highway Rte 1 Thayer, MO 65791
McDonald's
(417) 264-2712
200 E Walnut Thayer, MO 65791
El Charro
(417) 264-3013
210 Risner St Thayer, MO 65791
Dairy Queen Grill & Chill
(417) 264-2138
101 S State Route 19 Thayer, MO 65791
Dorsey And Wanda's Stateline Restaurant
(417) 264-7303
US Highway 63 Thayer, MO 65791
Ozark Heritage Mall
(870) 625-7303
305 Main Mammoth Spring, AR 72554
La Pastorella Bistro And B&B
(870) 625-3000
355 Main St Mammoth Spring, AR 72554
Fred's Fish House
215 Main St Mammoth Spring, AR 72554
The Spring Dipper
(870) 625-1000
746 Hwy 63 S Mammoth Spring, AR 72554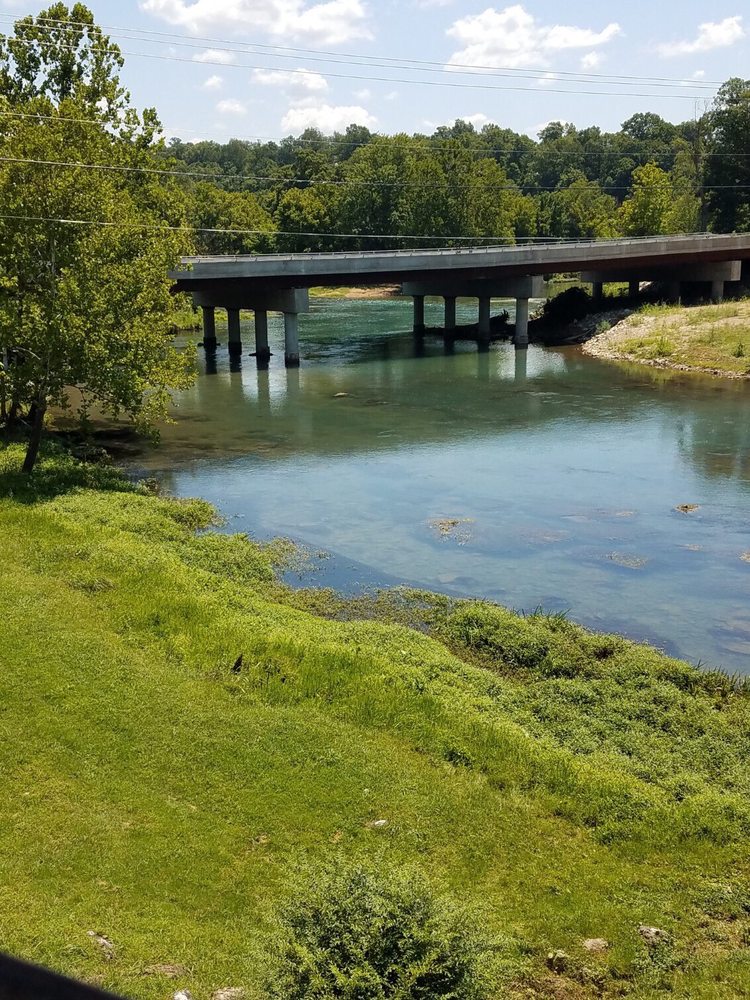 Wood's Riverbend Restaurant
(870) 625-9357
80 Main St Mammoth Spring, AR 72554
Log Cabin Antiques
(870) 625-7510
404 Highway 63 S Mammoth Spring, AR 72554
Subway
(870) 625-7302
438 Hwy 63 S Mammoth Spring, AR 72554
Riverview Motel
(870) 625-3218
423 S Highway 63 Mammoth Spring, AR 72554
Dairy Queen Grill & Chill
(417) 256-2008
1665 S US Highway 63 West Plains, MO 65775
Shorty's Rib Shack
746 Hwy 63 S Mammoth Spring, AR 72576
Carrie's Diner
(870) 625-0150
746 Unit Hwy 63 S Ste 3 Mammoth Spring, AR 72554
Ropers Saloon
West Plains, MO 65775
Grump's Grub
(417) 256-5017
804 Saint Louis St West Plains, MO 65775
Ozark Pizza & Bread Co
(417) 204-4808
111 Washington Ave West Plains, MO 65775
Meadowbrook Natural Foods
(417) 256-2143
238 W Main St West Plains, MO 65775
More
Price $116,000
5765 Cr 333, Koshkonong, Missouri 65692
Bedrooms :

3

Bathrooms :

1

Square Footage:

1,032 Sqft
Property Type :
Residential
Square Footage :
1,032 Sqft
Property Type :
Single Family Detached
PropertySubType :
Single Family