From Alton take160 E to left on County Road 104. L
United Country-Cozort Realty, Inc.
United Country- Cozort Realty, INC.
Copyright © 2020 Southern Missouri Regional MLS, LLC (SOMO). All rights reserved. All information provided by the listing agent/broker is deemed reliable but is not guaranteed and should be independently verified.
Owner/Agent offering this 10 ac. m/l property for sale near Alton, Missouri, the county seat of Oregon County, located in the geographical Ozark Mountain / Ozark Plateau Region of Southern Missouri. This property has some nice building areas, and could potentially make a great off-grid property. There is electric nearby as well. There is good potential for hunting / wildlife on this property, as well it is a short drive to the Eleven Point River, and the Mark Twain National Forest. Property can be purchased with additional acreage as well, and has NO restrictions.
McDonald's
(417) 264-2712
200 E Walnut Thayer, MO 65791
El Charro
(417) 264-3013
210 Risner St Thayer, MO 65791
State Line Restaurant
(417) 264-7303
63 S Highway Rte 1 Thayer, MO 65791
Dairy Queen Grill & Chill
(417) 264-2138
101 S State Route 19 Thayer, MO 65791
Dorsey And Wanda's Stateline Restaurant
(417) 264-7303
US Highway 63 Thayer, MO 65791
Subway
(870) 625-7302
438 Hwy 63 S Mammoth Spring, AR 72554
Shorty's Rib Shack
746 Hwy 63 S Mammoth Spring, AR 72576
Log Cabin Antiques
(870) 625-7510
404 Highway 63 S Mammoth Spring, AR 72554
Fred's Fish House
215 Main St Mammoth Spring, AR 72554
Carrie's Diner
(870) 625-0150
746 Unit Hwy 63 S Ste 3 Mammoth Spring, AR 72554
Riverview Motel
(870) 625-3218
423 S Highway 63 Mammoth Spring, AR 72554
Ozark Heritage Mall
(870) 625-7303
305 Main Mammoth Spring, AR 72554
The Spring Dipper
(870) 625-1000
746 Hwy 63 S Mammoth Spring, AR 72554
La Pastorella Bistro And B&B
(870) 625-3000
355 Main St Mammoth Spring, AR 72554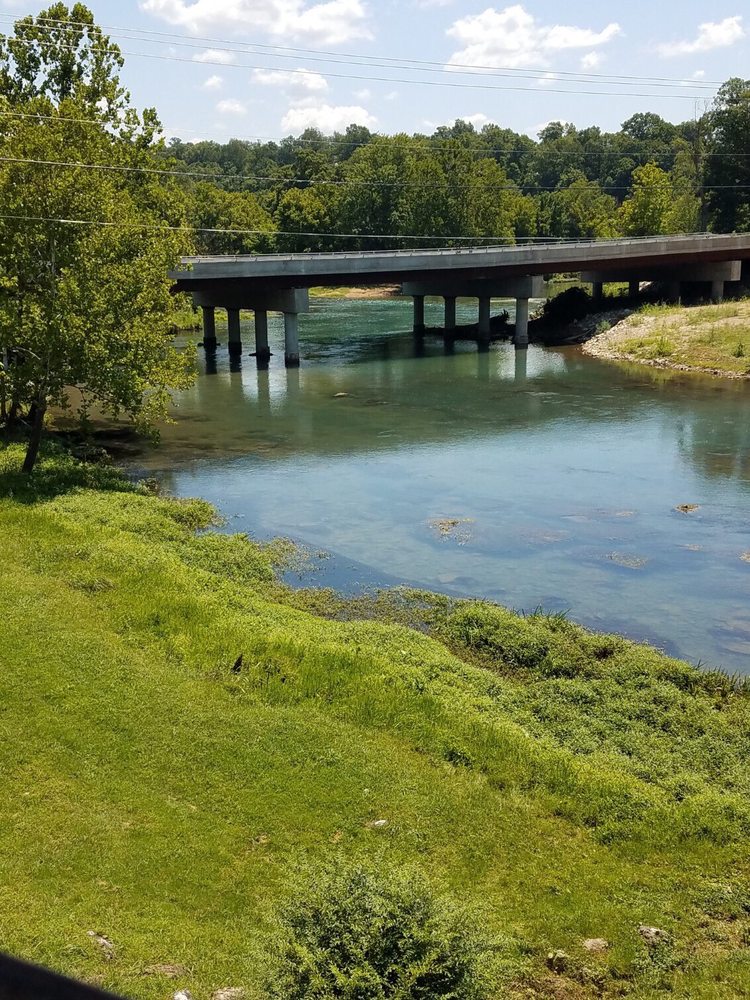 Wood's Riverbend Restaurant
(870) 625-9357
80 Main St Mammoth Spring, AR 72554
Riverside Resort Campground & Canoe Rental
(870) 625-7501
2154 Weatherstone Rd Mammoth Spring, AR 72554
Subway
(573) 325-4124
710 S B Hwy N Winona, MO 65588
Flossie's Apple Barrel
(573) 325-8273
Hwy 19 At US Hwy 60 Winona, MO 65588
Motel 60
(573) 325-4416
Hwy 60 19 S Winona, MO 65588
Colonial Lodge Motel
(573) 292-3823
311 Ozark St Birch Tree, MO 65438
More
Price $22,500
000 Tract 3b Cr 121, Alton, Missouri 65606
Bedrooms :

0

Bathrooms :

0

Square Footage:

0 Sqft
Property Type :
Lots and land
PropertySubType :
Acreage